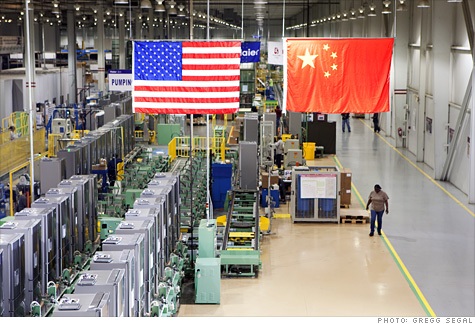 Times are changing and the sands of fortune are definitely shifting in China's favor. In fact, there is a growing number of Chinese companies setting up shop in the US–last year there were about $5 billion of new direct investments into the US made by the Chinese. That's up from around $500 million in 2008.
The appeal? Because it's cheap. Well, at least in some areas (the $2 per hour unskilled labor cost in China is kind of hard to beat!). What attracts Chinese companies to the US is affordable land, reliable electricity, tax credits and the fact that the Chinese government offers to fund up to 30 percent of initial investment costs for companies trying to establish themselves in major markets outside of China.
CNN says:
"And when China finally allows the value of its currency, the yuan, to appreciate — and it's just a question of when — Americans can expect to see Chinese projects, small today, really take off and have an impact on the U.S. economy."
And this is only the beginning.
(Thanks, Lu!)
You might also like: