You know what Japanese phenomenon has always puzzled me? Sumo wrestlers.  They tend to have extremely hot women. Case in point:
Koto'oshu's fiance Asako Ando

Chiyotaikai's model ex-girlfriend Kawamura Hikaru
Hakuho's wife Sayuko
Yokozuna Asashoryu's ex-wife Tamir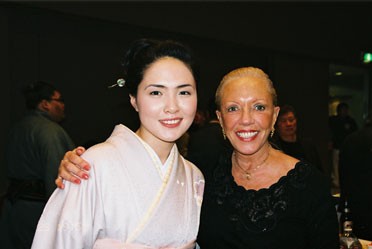 Takanohana Koji's TV announcer wife Keiko Kono
Do they dig their man's athletic prowess? Are they envious of their man's ability to eat as much as they want? In Japan, sumo wrestling receives a lot of respect and is an avidly watched sport. Perhaps these women seek the prestige that comes with being a sumo wrestler's wife. Or maybe I'm being too cynical here and it's actually true love.

You might also like: